Heat Pump Repair Services coat near Tomball, TX
Heat Pump Repair Services in Tomball, Cypress, Houston, TX, and Surrounding Areas
Heat Pump Repair Services In Bellaire, Conroe, Cypress, Hockley, Houston, Humble, Jersey Village, Katy, Magnolia, Montgomery, Pinehurst, Richland Hills, Richmond, Shenandoah, Spring, The Woodlands, Tomball, Waller, West University Place, Willis TX and Surrounding Areas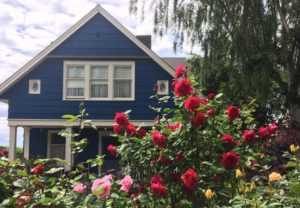 Regardless of whether you happen to live in a warm climate or a cool one, a heat pump can make the interior temperature more pleasant through a thermostat and a simple heat extraction process. Unfortunately, heat pumps don't last forever, and there are several different kinds of problems that can crop up over time. The best course of action is to have regularly scheduled maintenance, however – when a problem does arise, we are here to help identify what needs fixed.
Heat Pump Repair in Tomball, Cypress, Houston, TX and Surrounding Areas
Contact us today to schedule your Heat Pump Repair Service Call.
Frequently Asked Questions
How much does the typical heat pump repair cost in Tomball, TX?
The approximate heat pump repair cost in Tomball, TX can range from $75 to $200 for a safety inspection, to about $500 for replacing the reversing valve and installing a new capacitor. Some repairs might include additional items, such as replacing electrical parts or cleaning out external filters.
When should I get my heat pump repaired?
Some of the most common signs that you need to have your heat pump serviced in Tomball, TX are as follows: 
The unit is leaking water 

Strange noises coming from the unit when it's turned on 

Your heater blows cold air or air that feels not quite as warm as before 

A reduction in the unit's energy efficiency 

The temperature controls are not working properly.

Your bills are too high

A decrease in air quality in your home
How often should I get my heat pump serviced?
We recommend scheduling heat pump services in Tomball, TX once a year. This will allow the technician to familiarize themselves with your unit and catch any problems before they become major issues. It is also a good idea to have it serviced immediately if you suspect that there is any damage to the unit. Call Crossway Mechanical at 832-501-3568 for more information.
Air Conditioning Repair In NW Harris County