WIFI Thermostats Cost Near Tomball, TX
Wifi Thermostat Installation
Call us today for top-quality wifi thermostat installation.
If you desire convenience and comfort, you can't afford to stand aside while the rest of us transition to wifi thermostats for HVAC systems control. When you install a wifi thermostat on your property, you spend less on energy, you have more control over your cooling and heating systems, and of course, you get more convenience and comfort.
With all of these benefits, there's little wonder these devices are taking over from the traditional thermostats. At Crossway Mechanical, we have available the latest models and the best brands of wifi thermostats. We will advise you on the right product for your home and follow up with a reliable installation of wifi thermostat, Tomball, TX, and neighboring areas.
We were quick to spot the numerous benefits of wifi thermostats. As a result, we already have much experience in their use. We provide the best wifi thermostat installation services in Tomball, TX, and surrounding areas.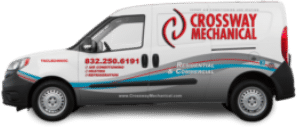 What Are The Benefits Of Wifi Thermostat Installation?
Six Things You Should Know About Wifi Thermostats
Seven Signs Your Wifi Thermostat Needs Repair Or Replacement
We don't only provide wifi thermostat installation services, we also offer a full range of heating and cooling services in the form of air conditioner services, furnace services, heater services, and heat pump services, among others.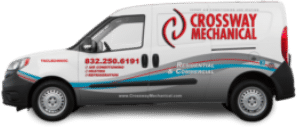 Crossway Mechanical has brought her trademark reliability, honesty, and fair pricing policies to wifi thermostat installation, maintenance, repair, and replacement services. Call us now at 832-250-6191 for durable wifi thermostat installation in Tomball, TX, and nearby areas.
Frequently Asked Questions
What are the factors that influence WiFi thermostat installation cost?
A WiFi thermostat installation cost is largely dependent on the area, whether or not the HVAC system needs replacement, what access to the HVAC system you have, and other factors.
Where can I get a WiFi thermostat?
You can get a WiFi thermostat from a trusted Tomball, TX heating and cooling contractor- Crossway Mechanical.   
Which WiFi thermostat is best for me?
The best WiFi thermostat for you will depend on your personal needs and preferences. Make sure to ask your heating and air conditioning contractor about what type of thermostat might be best for your home.
Air Conditioning Repair In NW Harris County