Heating: Furnace Tune Up Services In Tomball, TX
Heating: Furnace Tune Up Services In Tomball, Cypress, Houston, TX, and Surrounding Areas
Heating: Furnace Tune Up Services In Bellaire, Conroe, Cypress, Hockley, Houston, Humble, Jersey Village, Katy, Magnolia, Montgomery, Pinehurst, Richland Hills, Richmond, Shenandoah, Spring, The Woodlands, Tomball, Waller, West University Place, Willis TX and Surrounding Areas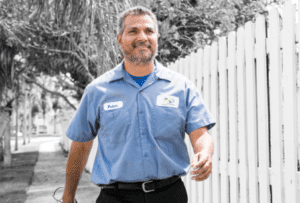 Making sure your HVAC equipment is routinely serviced by a professional HVAC technician is as important as taking your car to a mechanic for its required oil changes and maintenance. If an extended service contract or agreement is not already in place, our technicians may often offer to set up a maintenance agreement for you standardized scheduled system maintenance. Routine maintenance may extend the life of your HVAC equipment and possibly prevent minor issues from turning into expensive major problems over time.
Let's get started on your heater tune up project. Call Crossway Mechanical, LLC or fill out our online form and one of our specialists will get back to you right away. We appreciate the opportunity to earn a 5-star review!
Frequently Asked Questions
What is a "heating tune-up"?
Heating tune up services in Tomball, TX involves having your furnace inspected, serviced, and cleaned. It's done to ensure there are no problems with the system before it heats your home. The service should include an inspection of flues, wiring, burners, and other components so you can avoid potential problems in the future.
What should I expect during a heating tune-up?
At Crossway Mechanical, we will inspect all components of the heating, cooling, and ventilation system to ensure the furnace is in proper operating condition. Our heating tune-up services in Tomball, TX would include checking the following:
Gas pressure 

System heat exchanger 

Furnace blower 

Thermostat calibration 

Water-flow switch 

Refractory problems 

Return air filter access door and filters 

Ductwork connections, sealing, and leaks 
When should I have my furnace tuned up? How often should it be done?
A heating tune-up in Tomball, TX should be performed annually or semi-annually, depending on your individual system. Once you've had your furnace tuned up, the technician will recommend the best schedule for future inspections to ensure it runs smoothly.
Air Conditioning Repair In NW Harris County