Furnace Installation Services coat near Tomball TX
Crossway Mechanical Furnace and Heating Installation Services Tomball TX
Crossway Mechanical: Reclaim your heating today.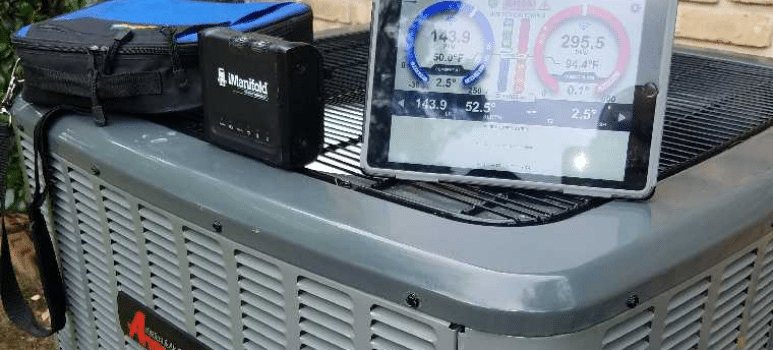 Do you require a new furnace installation? Having a furnace installed in your home is a fundamental investment in your property. A furnace is a heating apparatus that is used to warm up a building. When deciding on a heating system for your home, be sure to consider that your heater is energy-efficient, gives off high-quality air, provides comfort to your space, and most importantly, is effective on a cold day. Contact the team at Crossway Mechanical to advise you on all your furnace installation requirements.
Check out our latest offers and save big bucks on your new furnace or heating / heat pump installation today.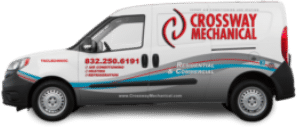 What is Involved in a Furnace or Heating Installation?
The Crossway Mechanical crew always ensures a guaranteed furnace installation. We will advise you on the best-suited furnace for your home, and after that, head out to your home to get the installation process started. We will look for an ideal area for the furnace to be installed. Once the furnace placement has been established, the technicians will decide where the ductwork and drainage system will run. The crew will neatly assemble the ducts and vent pipes. Our experts will then connect the gas and electrical supply to fire up the furnace. Lastly, a condensate drain is attached through a hosepipe to a drain hole in your basement for excess moisture to pass through. Once the furnace installation is complete, our technical team will assess the work done, ensuring everything is working smoothly. We will also clean our workspace before we leave your home. Call us today for top-notch furnace installation services near you.
Benefits of a Furnace Installation
Having a furnace installation done at your home offers you numerous benefits. Due to the new developments in the gas and electric furnaces, these heating mechanisms offer much higher fuel efficiency for your home. Older gas-powered furnaces start to rust over time, which leads to carbon monoxide leaks around the house. This can be hazardous to your family. However, new furnace installation designs have more safety features that make it much safer for your household. The boost in efficiency allows for much more powerful heating for those freezing winter mornings. Crossway Mechanical offers you quality heating installation. We always strive to provide all our clients with a furnace installation cost that is always budget-friendly. Hire us today.
Crossway Mechanical Furnace and Heating Installation Tomball, TX
Crossway Mechanical is a well-respected HVAC company in Tomball. You can trust us with all your heating requirements. No task is too difficult for us. We always ensure customer satisfaction.
Looking for the right furnace installation companies can be a daunting task. Read our customer reviews to learn about why we are the best in the business.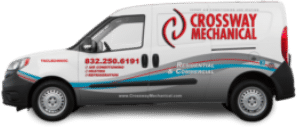 Call Crossway Mechanical on 832-250-6191 for affordable and convenient furnace and heating installation Tomball, TX, today.
Air Conditioning Repair In NW Harris County