Indoor Air Quality Services In Tomball, TX
Tomball TX Indoor Air Quality
Attic Insulation & Ventilation Services In Bellaire, Conroe, Cypress, Hockley, Houston, Humble, Jersey Village, Katy, Magnolia, Montgomery, Pinehurst, Richland Hills, Richmond, Shenandoah, Spring, The Woodlands, Tomball, Waller, West University Place, Willis TX and Surrounding Areas
No matter how you look at it, air is the number one thing we can't live without. Since we need it so much why not make sure your air is as pure as possible. The indoor air quality of your home is your family's last line of defense against the world. Keep your home and your family safe with the best system for your space.
As the city continues to grow and fill in the quality of air declines. Don't let your family suffer any more than they have to. At Crossway Mechanical our experts have over 20 years of experience installing many different air purifying systems. Keep your home and family safe with the best system for your space.
No one knows air quality like the professionals at Crossway Mechanical. Set up an appointment today to upgrade your indoor air quality standard.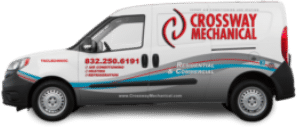 Should I have my home's air quality tested?
Does the system you have now clean the air that it is recycling from outside well enough to ensure your family is breathing good air? Do you keep your system well maintained so that your family is breathing the best air possible? Here is a list of things professionals look for when conducting their tests:
Raise Your Indoor Air Quality Standard
With as much as the world is changing, we must keep up with the times and do what we can to protect our family. Indoor air quality improvement should be a top priority. That includes upgrading our home so that your family gets the best home experience possible. At Crossway Mechanical we are very thorough in making sure your air is as clean as possible so that your family can stay happy and healthy.
For the best indoor air quality in Tomball TX call Crossway Mechanical and we'll help you upgrade at a reasonable price. Coupons and financing available here.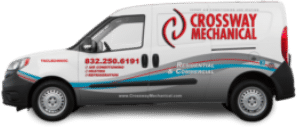 What Should Your Air Quality Be?
We can get into all the technicalities pertaining to the perfect air quality. But let's face it, what works best for your neighbors may not be exactly what is best for your family. Everyone is different and so is every home. At Crossway Mechanical we'll make sure you get the system that best suits you and your budget. Remember to always research the indoor air quality testing companies in your area so that you choose the company that is going to put your family's health first. Now is the best time to increase your indoor air quality standard.
Don't be willing to take a chance with your family's indoor air quality, call Crossway Mechanical for an appointment today at 832-250-6191.
Air Conditioning Repair In NW Harris County